A lot of people find the prospect of dating after a certain age to be pretty daunting. Dating in your 40s means that you're more likely to meet people with kids, emotional baggage, and a couple of failed relationships under their belt.
However, that doesn't necessarily mean that Dating after 40 is a nightmare.
At any age, dating comes with its own selection of challenges. In your 20s, you run the risk of finding someone who's not mature enough for you – or ready for the same kind of relationship.
When you hit your 30s, you might end up with someone who doesn't share your life goals.
Dating after 40 has a few benefits to consider.
You can draw on your life experiences and knowledge of yourself to find the partner that's right for you. Plus, you're still relatively adventurous and youthful enough to have some fun!
Let's explore the art of dating after 40.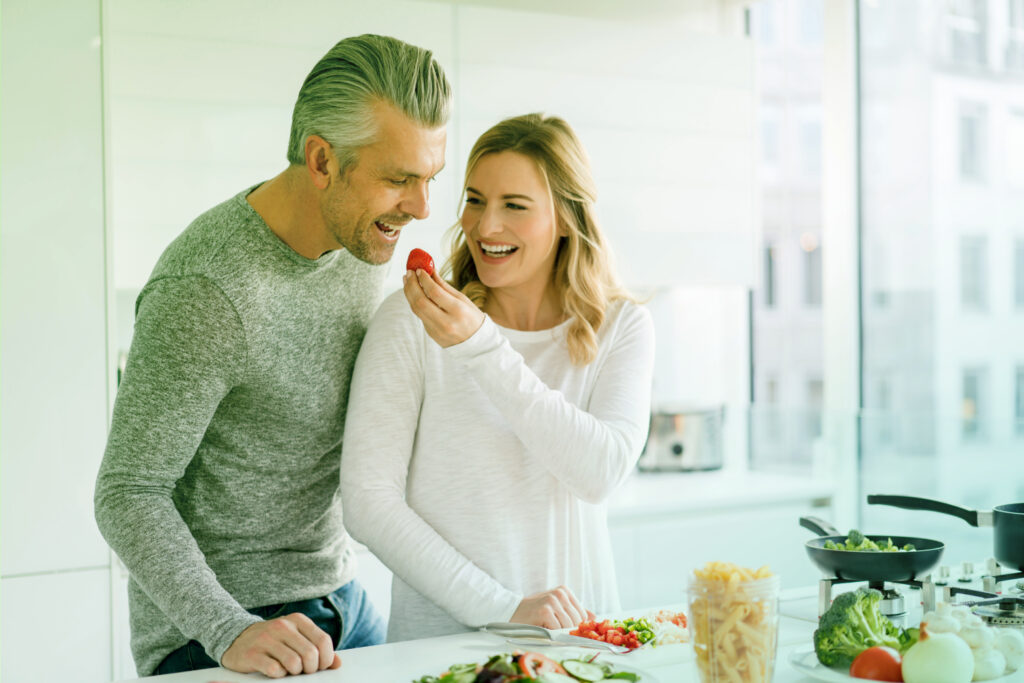 Dating in your 40s: What to expect from the dating scene
The great thing about dating at 40, is that you're more likely to find someone who wants something serious. You'll be able to detect a lack of authenticity in your date a mile away, which means fewer unnecessary heartbreaks. This could even be the age when you find Mr or Mrs.Right.
The divorce rate worldwide decreased by 18% between 2008 and 2018, because more young adults are taking their time to find the right person.
It turns out that patience is a virtue in the romantic world.
The question is, how do you make sure you approach this new experience the right way?
The first step is getting your mind in the right place.
The chances are that you have a good idea of who you are and what you want right now.
However, if that's not the case, don't rush into anything.Knowing what your relationship expectations and deal-breakers are will help you as you move into this new landscape.
At the same time, make sure that you're ready to be flexible – you may be surprised by the kind of relationship that ends up working for you.
Here are some tip tips to help you master dating in your 40s.
1. Prepare for baggage
One slight issue with dating in your 40s is that you're more likely to encounter people who have already had a significant relationship.If you're dating in your 40s after a divorce, you know what we mean.
Even if your date hasn't been married, but has had a long-term relationship, it's important to ensure that they've actually moved on.
If your date is constantlytalking about their ex, and they can't see their relationship from an objective point of view, this is a sign that they're still holding onto some serious baggage.
Avoid getting too deep in a relationship with someone that's still hung up on their ex. At the same time, make sure you don't go on dates where you spend the whole evening complaining about your last lover.
2. Get the timing right
Dating after 40 is a worrying prospect for some people. There are romantics out there who feel that they should already be settled down and enjoying marital bliss at this age. However, the average age for marriage is getting much higher.
Rushing a relationship won't make it work or give you the results you're looking for. With that in mind, take it easy. Find the right time to introduce your kids or meet your partner's family. Don't jump into any huge steps too fast – even if it feels right.
Remember, it's rare for anyone to think that moving in with someone after a couple of dates is a good idea.If you try to push things too fast, you'll risk sending your partner running in the opposite direction.
Getting the timing right also means that you don't necessarily need to have sex immediately, either. It takes time to get to know someone. Rushing into sex can be fun sometimes – but other times, it might make it harder to set a real relationship off on the right foot.
3. Have a clear agenda
What do you want from this relationship?
When you were in your 20s or 30s, maybe you focused on things like having fun and playing the field. Now that you're a little older and wiser, you might be sick of the casual hookup.
At this point in your life, it's essential to have a clear vision of what you want to get out of your dating experiences. At the same time, think about how you're going to balance your romantic goals with careers, established family responsibilities, and living situations.
You're not the same 25-year old who was living with a bunch of roommates and enjoying no financial restrictions. Go into this new relationship journey understanding what's important for you and dating after 40 will feel a lot easier.
Crucially, remember that you mayneed to be a little flexible when it comes to understanding other people's schedules and requirements too.
For instance, just because you want someone you can spend every day with, doesn't mean that's going to be entirely possible from day-one. If your date has to call it early or reschedule a date, don't panic. We all have responsibilities.
4. Prepare for the new dating world
When you're dating in your 40s, it's worth remembering that things are a little different today than they were 20 years ago. The world has evolved, with a lot of dating conversations now happening via social media and smartphone apps.
Some of the people that you encounter on your dating journey might love this new reality, and have accounts on everything from Facebook to Tinder. If that's the case, you'll need to discuss what your expectations are around social media and exclusive dating.
Another thing to keep in mind is that expectations around gender roles are changing too. Men used to be responsible for picking up the check whenever a couple went out for dinner – but that's not necessarily the case anymore.
At the same time, it's unlikely that any man will go out and find a woman who doesn't have her own career goals and professional targets to accomplish. Don't make any assumptions about what you think your partner might want.
For example, just because you're looking for a long-term exclusive relationship doesn't mean that your date feels the same way. Open communication is the key to avoiding heartbreak.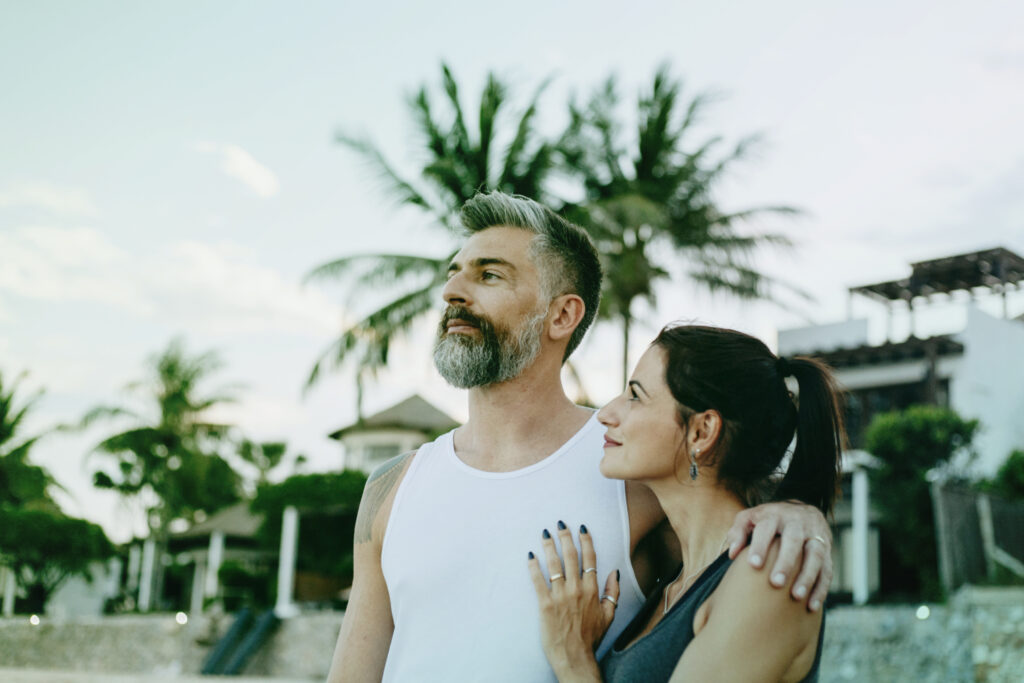 5. Trust your instincts, but be open minded
This might sound like some contradictory advice, but it's crucial when dating in your 40s. Most relationship mistakes occur because people don't trust their instincts in the early days.
By the time you reach your 40s, you've probably recognised a few mistakes from your dating past.
Go into this journey trusting what you know and what you feel. By understanding your instincts, you'll be able to focus on important things in a relationship, like mutual values and feelings.
At the same time, while you need to trust your gut instincts, don't confuse these feelings with the idea of what you think should be right for you. Be willing to try different experiences if you're comfortable with them, you might be surprised at what works for you.
Going into each dating experience with an open mind will mean that you don't place any limitations on your opportunities for happiness.
Dating in your 40s doesn't have to be a disaster
Painting, or starting some new crafts that you can learn about on YouTube are both great options.
Dating after 40 is something that a lot of people worry about.
However, the truth is that it's similar to dating at any age. There are challenges and risks to consider, but that's true whenever you choose to open your heart to someone else.
Dating in your 40s can be a lot of fun, and it also has the potential to introduce you to the perfect life partner. All you need to do is make sure that you're approaching things from the right direction.
Be honest about who you are and what you need from a relationship from day one. Don't let anyone push you into something you're not comfortable with but be open to new ideas.
Love is an adventure that you can go on at any age. There's no time limit on finding your soul mate. Go out there and have some fun!
ReWired: ReThink Your Life.