Everyone loves a good couple's night.
You send the kids off to their friends' house, ignore the washing up, and spend some much-needed quality time with your other half.
Experts think that a regular date night could be beneficial to the quality of any relationship. Spending quality time with your other half means that you can enjoy better communication, create valuable memories, and even develop stronger bonds.
Still, after a while in your relationship, you might find it tough to come up with date night ideas that spice things up. Romantic sex-fuelled getaways often end up replaced with evenings on the couch or a "Netflix and Chill" session.
So, how do you turn things around?
Here are some sexy date night ideas to get you started.
1. Try to pick each other up
One of the best things about getting into a dedicated relationship, is that you don't have to worry too much about the awkwardness of "picking someone up" at a bar. Cheesy pickup lines and clunky conversations are enough to make most of us cringe.
However, they can also be fun when you know exactly who you're going home with at the end of the night.
Have some fun by dressing up and meeting each other in a local bar. If you're the one who usually has the most confidence in the relationship, strike up a conversation with your partner and try to "woo" them.
The other person in this interaction should respond positively (although feel free to laugh if the pick-up lines are really bad).
For a couple's night, sometimes acting like real strangers can lead to lots of fun. You could even create backstories for your characters that make the sex more intriguing too.
2. Experiment with role play
Speaking of backstories and characters, why not really let your creative side shine with a little role play? Most of us have a few erotic roleplay ideas that we'd love to try when it comes to sexy date night ideas.
If you like a thrill, you could both act like secret agents that are on a mission to save the country – until you get sidetracked by each other of course.
Alternatively, consider something like the teacher/student roleplay storyline, where one of you is eager to learn, and the other is keen to teach.
It doesn't matter how cheesy your roleplay ideas might be, as long as both of you feel comfortable with them, you're sure to have plenty of fun.
3. Take a walk on the wild side with kink
Kink can be a difficult thing to introduce to the bedroom at first. You're not always sure how safe the other person feels dealing with things like pain, handcuffs, or bondage.
That's why it's so important to sit down and talk about your boundaries before you get started with everything. Decide who is going to be most comfortable in charge, and who would rather be submissive.
Do a little research into the kind of things that excite you. For some, the idea of getting rude in a parking lot might be a real thrill. For others, a little light spanking could be on the cards.
Start slow and let yourself discover what works for both of you.
4. Explore the great outdoors
Spending more time outside is good for you – so why not combine it with some sexy date night ideas? You need to be cautious if you're going to be spending your couples night out and about.
Remember that there are cameras around a lot of places these days, and you can get into a lot of trouble if you're found getting handsy in certain locations.
Make sure that you pick an isolated spot if you want to get rude out in public. Start the night be doing something normal, like having a delicious meal at your favorite restaurant, then work up to getting a little frisky in the dark as you walk home through the park.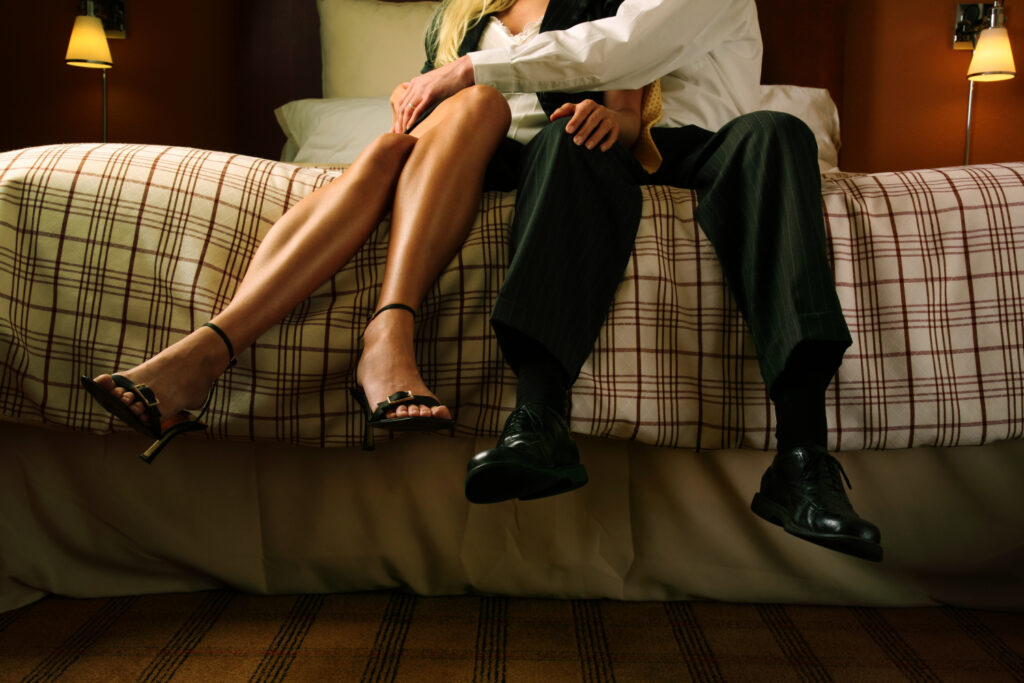 5. Get a hotel room
Hotel rooms aren't just for sex workers and vacations. Sometimes it's nice to swap the bedroom you're comfortable with to a luxurious place that you and your partner have never visited before.
Splurging on the romance with a huge bed and a fancy bath-tub can really spark your libidos. Plus, you can even consider buying room service, so you don't have to leave the room.
When you're away from home, you don't have to worry about waking the neighbors. You can live out your fantasies, play with props and costumes, and do anything else you like – as long as you and your partner are comfortable (and you're not breaking any laws).
Even if someone hears you – they'll have no idea who you are, and you never have to see them again.
6. Do something for the first time together
Firsts are meaningful. It doesn't matter if it's your first kiss, your first sexual encounter, or your first time getting rude out in public.
If you and your partner really want to spice things up with your date night ideas, try experiencing a new "first".
Start the evening with something tame, like learning a new skill or going to a restaurant that you've never been to before. This will help to get your experimental side warmed up for later on.
When you're ready to get frisky, have an idea in mind of something you'd like to try that you've never done before.
You'd be surprised how many long-term couples still haven't tried certain sexual activities because they're too nervous to bring it up with their partner.
If the "first" you pick doesn't go the way you planned – don't worry. Laugh off any issues and figure out something new you'd like to try next time.
7. Make it a surprise
One of the best ways to transform your sexy date night ideas, is to surprise your partner. Coming home from work, expecting the same old evening, then being shocked with a fully-planned romantic date night is an absolute delight.
Ladies dress up in some sexy lingerie and welcome your other half home with a treat for the eyes. You could even cook some food or set the mood with candles if you like.
Men, make yourself look fantastic, spritz on something that smells great, and surprise your other half with a bouquet of flowers.
You could even make the whole experience more romantic by planning a trip to the restaurant where you had your first date or cooking the other person their favorite meal from scratch.
A little surprise romance can really turn the average date night into a memorable experience.
8. Throw out the rule book
Who says that date night ideas have to start with dinner and end with sex?
Begin your day with a romantic rendezvous in the bedroom, then head out for sundaes afterwards, and go for a stroll along the beach. Wake your partner up with something sexy and let the rest of the day play out naturally.
You could even have a date night before work if your shift starts a little later in the day. Why wait until it's night-time to have some fun?
Remember, not everything has to be sophisticated to be romantic either. Making out in the backseat of your car before you go into the house after a meal is a great way to spice things up.
Think about all the things you usually do when you're planning your sexy night in with your partner and try switching them out for some new experiences. You don't have to follow anyone's schedule but yours.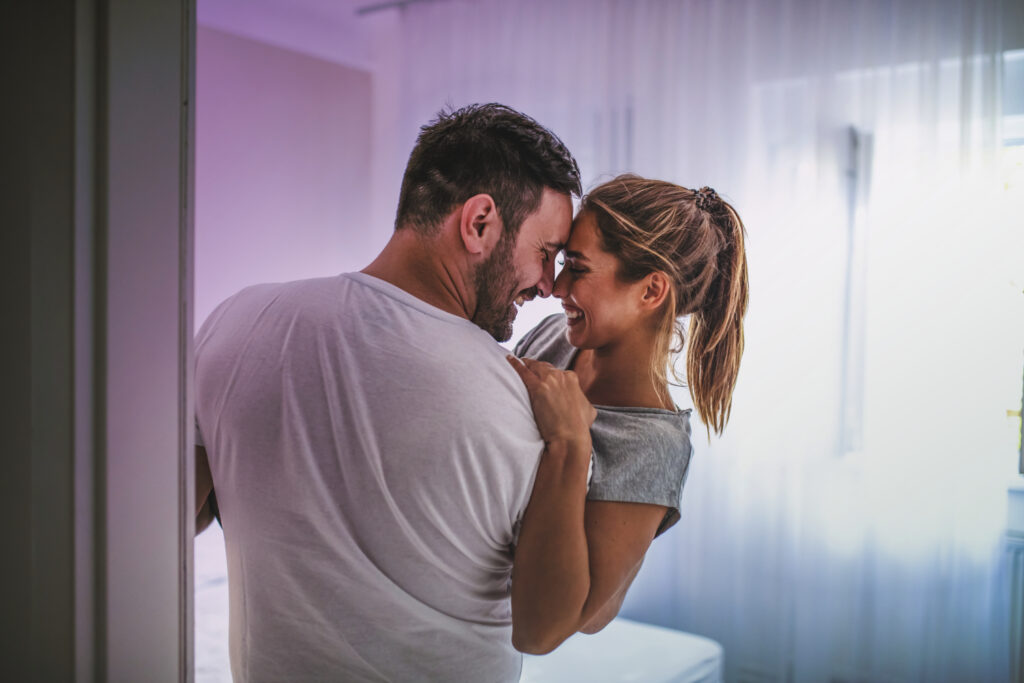 9. Indulge at home
Finally, remember that the best couples night doesn't have to involve going anywhere. You can enjoy a fantastic sexy night in from the comfort of your own house and save yourself some cash too.
Have a romantic bath or shower together, and massage your partner with beautifully scented oils. Play your favorite music and find a new room of the house to enjoy while you're getting rude.
Remember, the bedroom is just one option.
From home, you can cook each other delightful treats, walk around nude without anyone batting an eyelid, or just relax in front of the fireplace for an hour or two while you talk.
The options are endless.
Enjoy your sexy date night ideas
Finding the right date night ideas after a while with your partner can be a little challenging. It seems as though most of us get to a point where we feel like we're doing the same thing week after week.
However, spicing things up with a unique couples night could be the perfect way to add a little bit of fire back into your relationship.
Good luck making the most of your date night ideas.
ReWired: ReThink Your Life.