Let's face it, most of us don't have the time, energy, or money to go out every night. As fun as it might seem to spend each evening in a new restaurant or at an exciting destination, we all need a night in from time to time.
The only problem is, finding fun things to do at home isn't always easy. In 2020 in particular, many couples and families spent so much time indoors, that they ended up feeling tired of the same old walls every day.
So, how do you spice things up again? Today, we're going to share some fun indoor date ideas and tips for a delightful night at home. If you're looking for great things to do tonight that don't involve Netflix and a pair of cosy PJs, then you're in the right place.
Here are seven great ideas for starters…
1. Get a plan in place
This might not seem like the most exciting thing on our list of fun things to do at home. However, we thought it might be a good idea to start with something simple.
Sometimes it's difficult to relax and unwind on an evening after work when you know that you have countless other important jobs to deal with tomorrow and in the days ahead.
With that in mind, you may be able to reduce any feelings of stress or anxiety just by making a list of the things that you want to get done the next day.
Planning your agenda so you have a good idea of what you're going to be doing from the moment you wake up gives you a sense of purpose.
It also means that you can ignore tomorrow and focus on the rest of your evening without feeling guilty.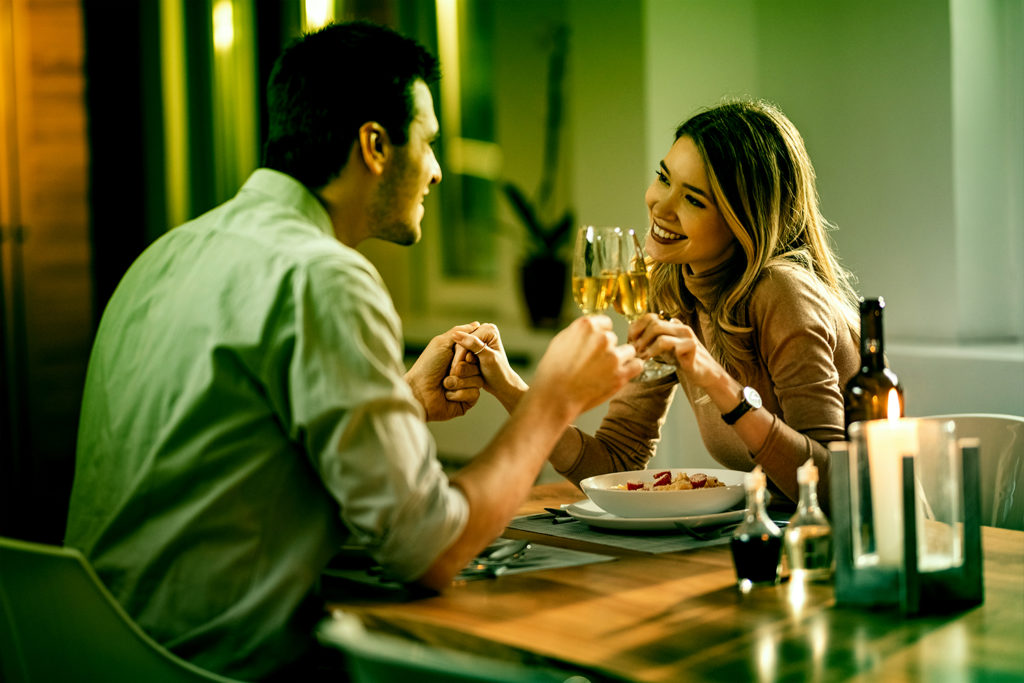 2. Cook up a storm
Most of the time, by the time we get home from a long day at the office, the thought of standing in front of an oven for hours is enough to send us to sleep.
However, if you're looking for fun things to do at home, then this could be a great way to spend your evening. Choose a day when you and your partner are more likely to have the most energy.
For instance, if you know you both finish work early on a Wednesday, then an evening of cooking could be top on your list of fun indoor date ideas.
You can experiment with different flavors, treat each other, or even pick days when one of you cooks a surprise for the other. Here are some easy but impressive recipes to get you started.
3. Start a workout plan
This is more of a solo option if you're looking for things to do tonight that don't involve fun indoor date ideas. You can always work out with your partner of course, but it's probably not the most romantic way to spend your evening.
Instead of vegging out on the sofa every night, dedicate some time and effort to achieving your health and fitness goals.
If you want to make things a little more interesting, you could consider downloading an app that teaches you how to do something new, like yoga or dance-based exercises. There are also tons of videos available on YouTube to help move you in the right direction.
4. Pamper yourself and your partner
Another option for those who want some fun indoor date ideas to play with – why not show your other half how much you care by pampering them for the evening.
Pour your significant other a bath, complete with bubbles and scented candles. Invest in a cheap face mask, and get some music playing to set the mood.
If you're more interested in how to have fun at home as a single person, just pamper yourself. You don't need a significant other to enjoy all the wonders of a bath bomb and a long relaxing soak.
If you're not a huge fan of baths, you can always pamper yourself in other ways, like getting a manicure and pedicure set you can use at home or trying some meditation.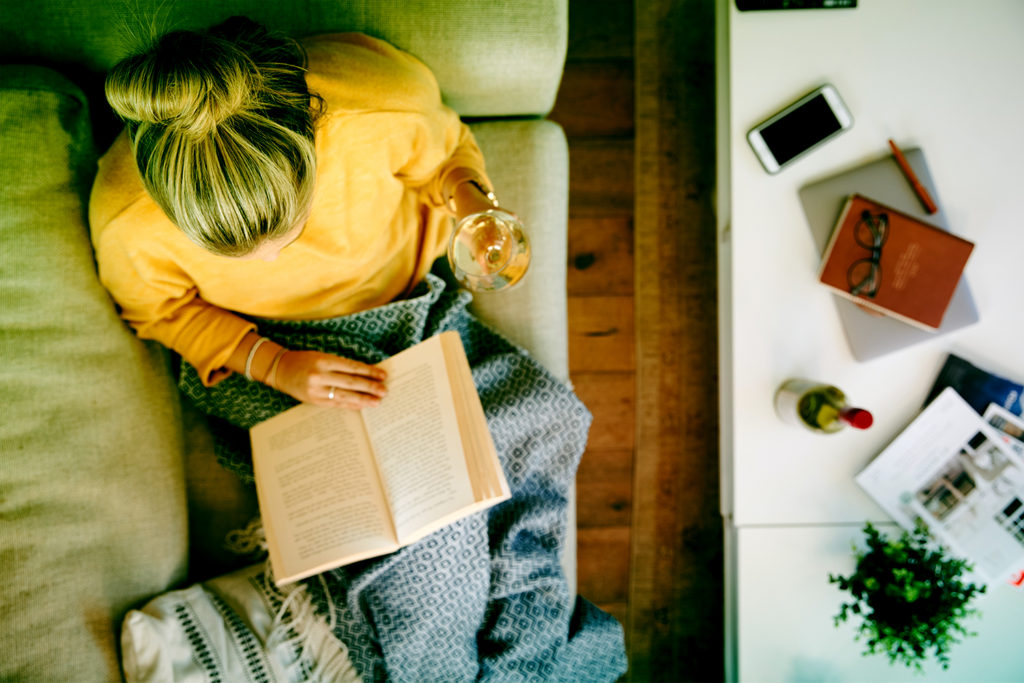 5. Crack open a book
If you want fun things to do at home on your own, then one of the best things you can do is crack open a book. It's easy to set yourself goals to read more books, then end up putting it off because it's much easier to shut off in front of the television.
However, getting back into reading gives your brain some much-needed stimulation.
To get the most out of your new reading habit, we recommend making it a full part of your night-time routine. Set a time each day when you're going to sit down and relax with your book.
It should be after you've gotten changed and had a healthy meal, if possible. If possible, follow these guidelines from the Huffington post on how to improve your bedtime routine.
Enhancing your sleep schedule like this will help in a number of ways.
First, it means you have something positive to look forward to at the end of every day. Secondly, when you're getting a good amount of sleep, you feel happier and healthier too.
6. Get creative
This idea works whether you're looking for fun things to do at home on your own, or you're searching for fun indoor date ideas. Getting creative and developing some new hobbies is a great chance to earn some skills and accomplish new things.
Painting, or starting some new crafts that you can learn about on YouTube are both great options.
For instance, you and your partner could practice learning how to speak a new language together.
Learning something with a loved one offers a fantastic learning opportunity. Additionally, studies show that making time for hobbies in your life can rejuvenate your mind and create feelings of gratitude and inspiration too.
Ideally, you'll want to find something creative that you and your partner can do together. Painting, or starting some new crafts that you can learn about on YouTube are both great options.
If you're currently single, take this opportunity to find something you really enjoy doing. You can experiment with a lot of different kinds of hobbies.
There's also the option to join groups and forums online where you can learn some extra skills and make some friends.
7. Improve your mood
Finally, when it comes to finding fun things to do tonight, there are few things better than taking advantage of an opportunity to boost your mood.
If you've had a hard day at work, then come home and watch something on television that's going to make you laugh or smile. Listen to some of your favorite music and give yourself the freedom to play it as loudly as you dare.
Laughing has a ton of benefits for your physical and mental health. It activates your stress response and alleviates feelings of anxiety. Laughing also increases your heart rate.
If just watching or reading something isn't enough to boost your mood, consider calling your loved ones instead. We're living in a world where it's more common to text than talk these days.
However, hearing the voice of someone you care about can make a huge difference to your day. You could even arrange a video call and see the people you love face-to-face without travelling if you prefer. It's super easy to find a connection these days.
Have fun at home tonight
Finding fun things to do at home isn't always easy. Sometimes, it can feel like the only option is to curl up front of the television for another night in a row and wait for the weekend to come.
However, whether you're looking for fun indoor date ideas, or things to do tonight on your own, there are a lot of options out there.
If you're willing to be a little creative and give different ideas a try, you'd be surprised how much you can accomplish while you're enjoying your time at home.
Remember to check out our other articles here at Rewired for more tips on how to enhance your lifestyle and make the most out of every day.
ReWired: ReThink Your Life.